Change the Word
Share Stories, Share Food, Share Spaces
Change the Word is a storytelling, poetry and performance collective open to all. Our first Change the Word Collective is based in Coventry, and we are delighted to be starting a new project in Sheffield. We're inviting everyone in the city to get involved!
Join us for our free Welcome Meal at the Crucible Theatre in Sheffield on Monday 14th October and find out more.
"I AM"
the premiere poetry film from Change the Word Coventry
Change the word
a poetry anthology
Change the Word develops the craft of new poets from around the world - some who have recently arrived in a city, some born and bred there. The group work collectively and individually to express themselves, to share their stories and to share ideas with each other and with the world.
Guided by professional writers and theatre practitioners, the collective build towards a Hope Show performance in the Good Chance dome, publish their work in a professional anthology and create a multi-voiced poetry film.
Drawing on wide-ranging cultural heritages, reflections on the city and their wild imaginations, these upcoming artists showcase stories and poetry in a bold interweaving of powerful new voices. Through their words, we see each city we work in through fresh eyes and tell its stories in a way they've never been told before.
Change the Word premiered in Coventry as part of Good Chance's Dome in a Day, a day-long arts extravaganza in the city.
The next Change the Word takes place in Sheffield this autumn - join us to be part of the collective and part of the Good Chance family.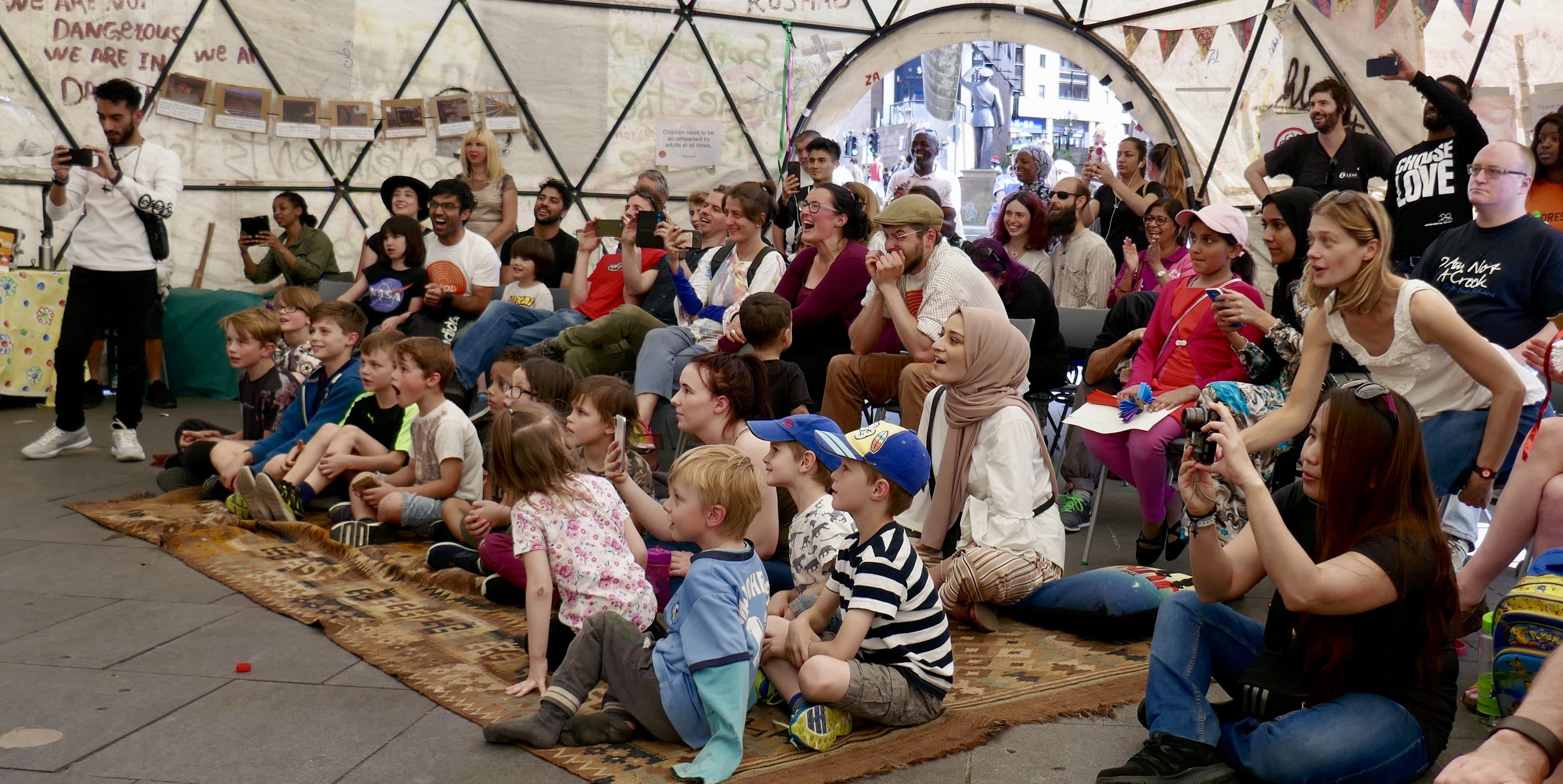 words from THE COLLECTIVE