SOUNDS OF REFUGE NOW AVAILABLE!
iTunes
GooglePlay
Amazon
Spotify
Other retailers
Sounds of Refuge is gorgeous world music album from John Falsetto, Mohamed Sarrar and Ammar Haj Ahmad fusing Zimbabwean, Sudanese and Syrian music, spoken word and poetry. Composed and performed with mbira, darbuka and djembe, the three musicians together with special guest Duncan Webb on piano and keys, recorded their debut album at London's iconic Abbey Road Studios in summer 2018.
John, Mohamed and Ammar met through The Jungle; John and Mohamed began writing music together in their dressing room and were joined by Ammar whose poetry is featured on a number of the tracks. The idea for Sounds of Refuge was born from a desire to challenge pre-conceptions about refuge and being a refugee.
The album received its world premiere live performance on the World Music Stage at Victorious Festival on Sunday 26 August, where John, Mohamed and Ammar were joined by Panashe Kanyangarara on vocals and guitar and Pip Carr on guitar.
Good Chance is proud to be supporting the production and promotion of this album.
ST ANN'S WAREHOUSE
From 4th December 2018 to 27th January 2019, John, Mohamed and Ammar performed in the production of The Jungle at St Ann's Warehouse in New York.
As a trio, they also performed post-show concerts of their debut album 'Sounds of Refuge' to an audience in the original Good Chance dome which was erected inside St Ann's.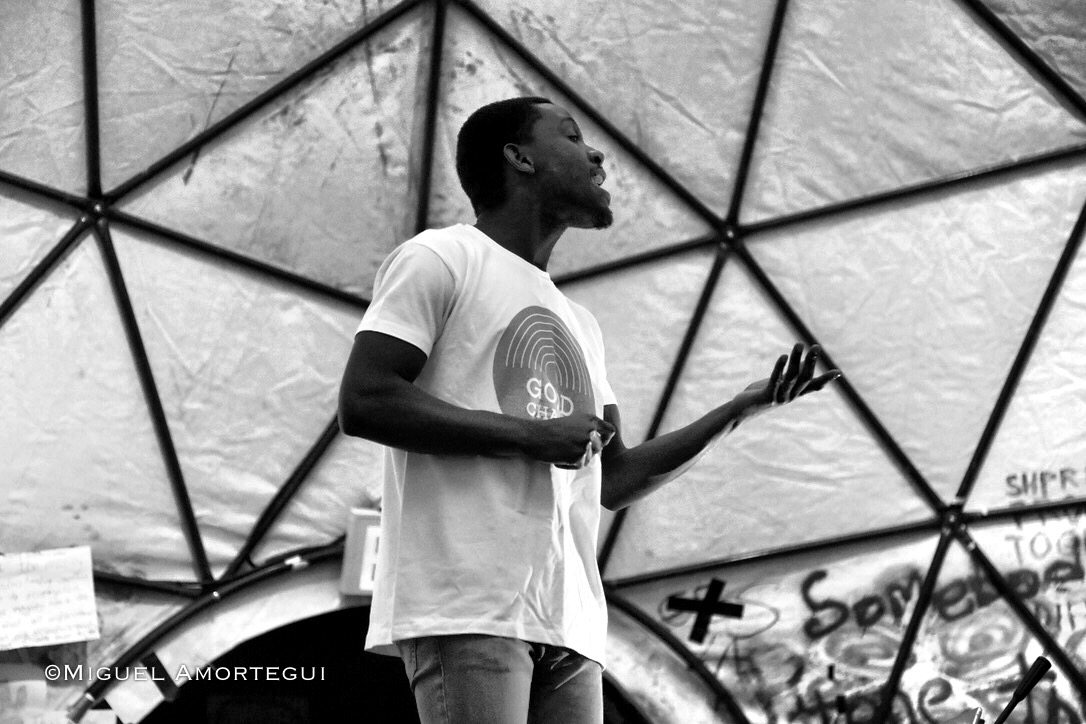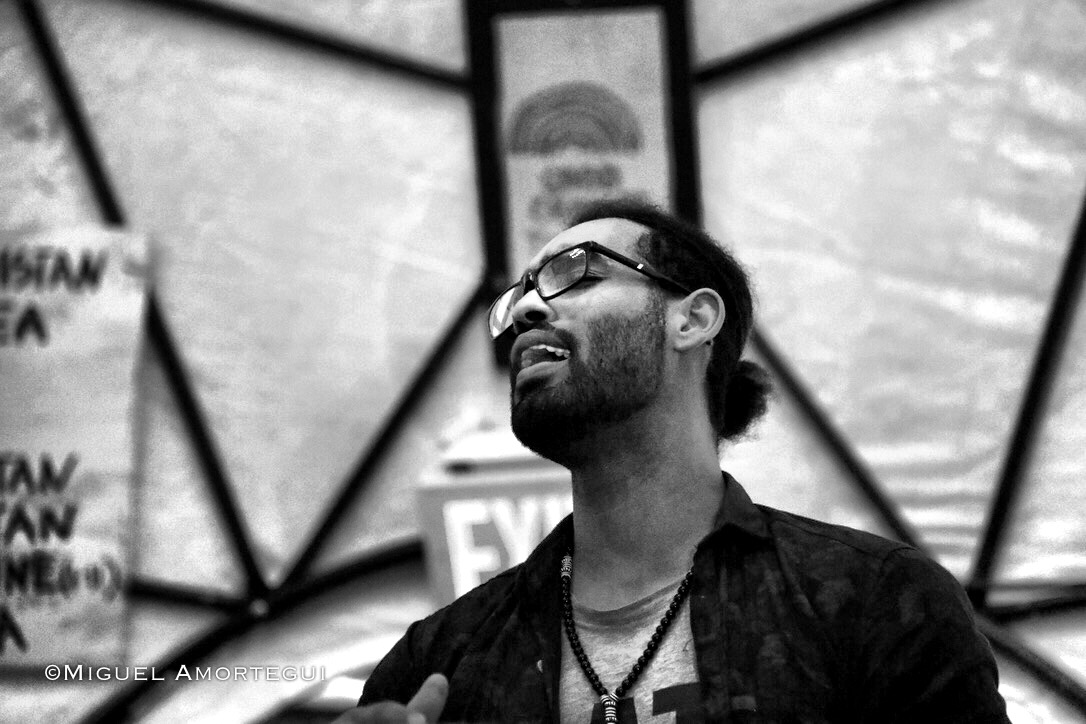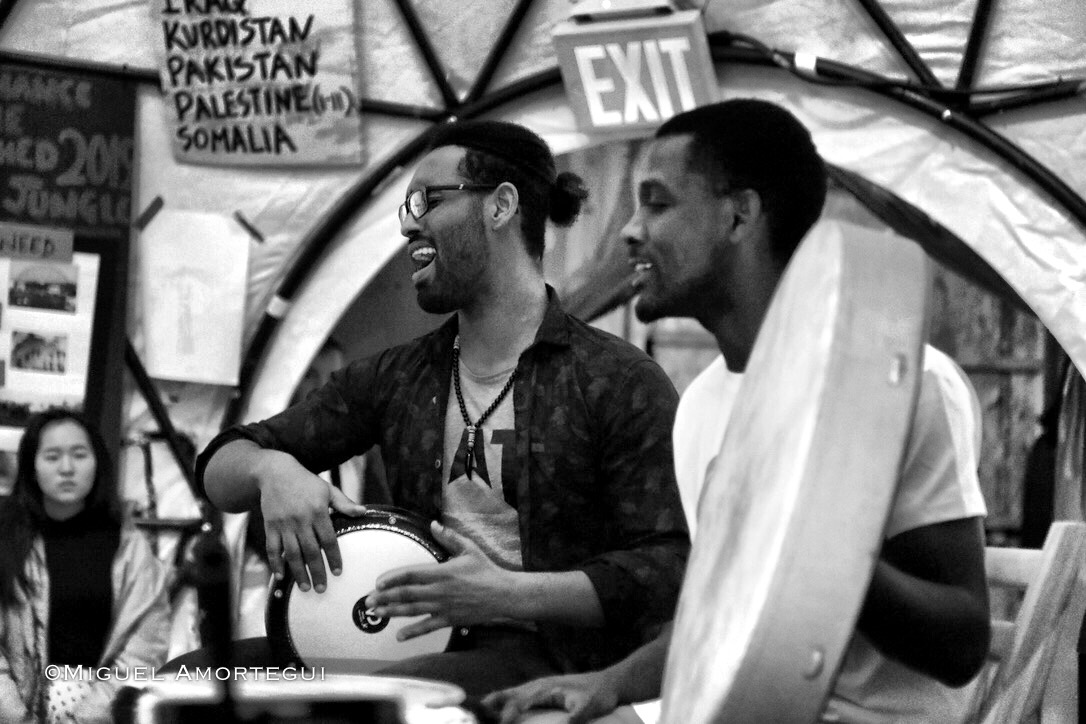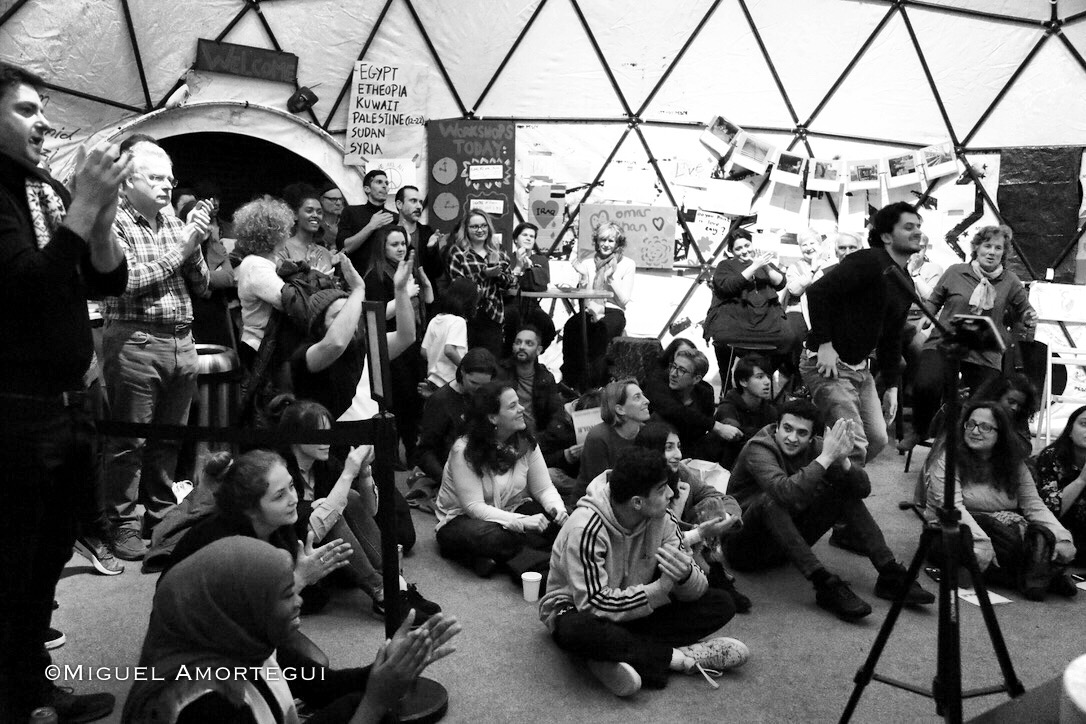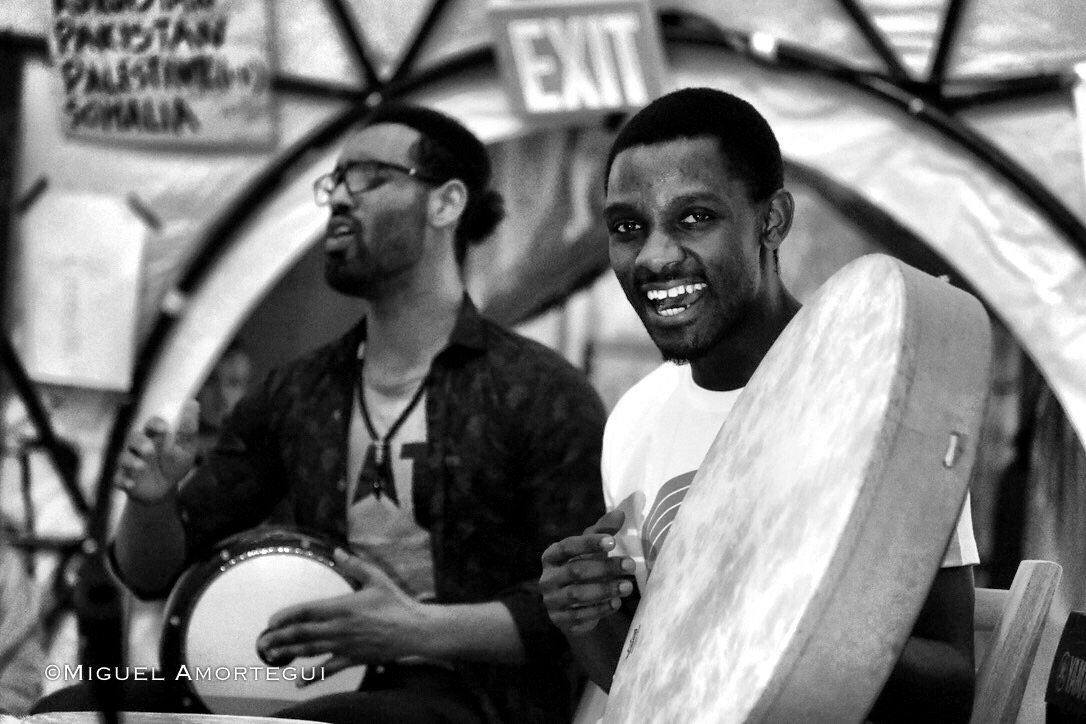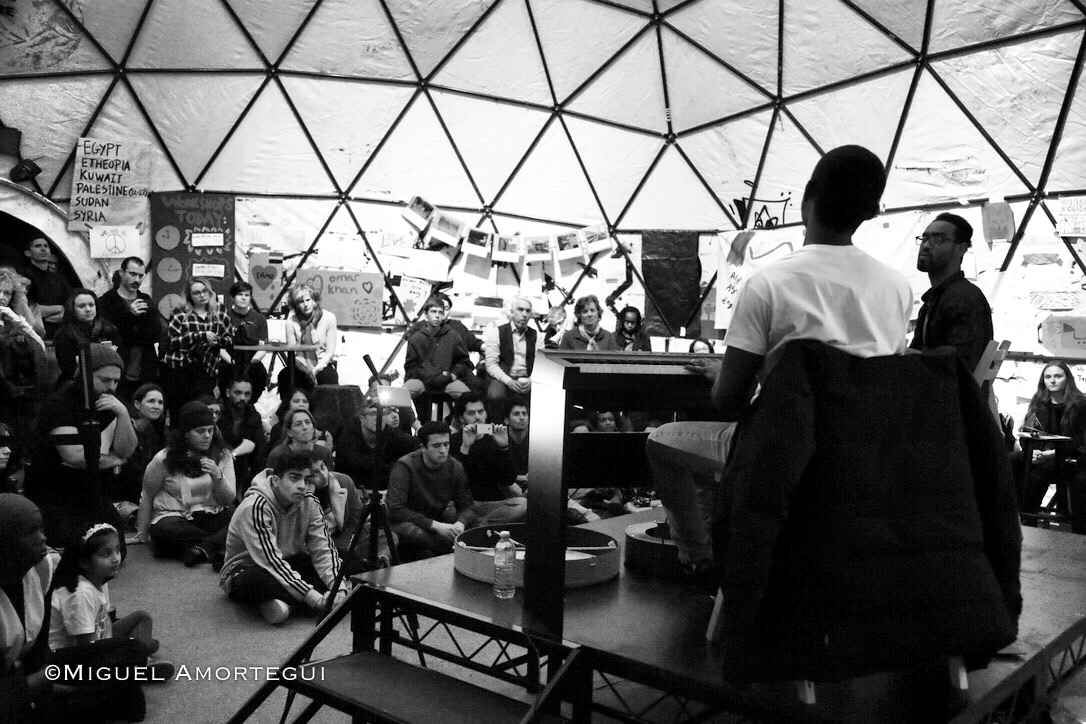 ©Miguel Amortegui
JOURNEYS FESTIVAL INTERNATIONAL
In October 2018, John Falsetto and Mohamed Sarrar travelled to Portsmouth to perform and lead workshops at the Journeys Festival - a multi-arts festival celebrating refugee and asylum seeker artists.
Press Coverage
Vanity Fair 'What to do in London': 'After writing music together in their dressing room, John, Mohamed and Ammar decided to make an album aimed at challenging preconceptions around refuge and being a refugee.'
NT Sounds live preview - listen now.
The London Economic - "Listening to the album it feels like it has come about as naturally as one breathes air."
Mind the Blog review: "Whether it's in the midst of sorrow or joy, you can't help but be moved by the spirit of hopefulness that manages to persist through it all."
The News: Victorious Festival to host world premier of new musical project